Werkraum18´s window displays the results of "Agility in norm" by Sarah Schrof.
A presentation which offers insights into the working process of the scholarship "Agility in norm". The installation was shown from 22.10. – 04.11. 2021 at Werkraum18, Vogelsangstrasse 58, 70178 Stuttgart.
The project "Agility in norm" explores the tension between manual intuition and industrial norm. It explores boundaries and intersections and creates its own empathic expression.
The manual yarn dyeing process was integrated into the industrial production process of a Knit-and-Wear machine and now offers insights into poetic color phenomena in the form of intarsia in DIN A4 format on the sweaters.
My interest is to bring intuitive work by hand and standardized industrial processes into a dialogue in such a way that a unique common language emerges. The objective is a series of 3D-knitted unique pieces, which are not limited to their function, but transport their own history and empathy through the manufacturing process.
As part of the Task Force Textiles, this project is supported by the "Innovationsfonds Kunst des Ministeriums für Wissenschaft, Forschung und Kunst Baden-Württemberg" and the "Staatliche
Akademie der Bildenden Künste Stuttgart".
Video and pictures by: Alessandra Coronato
Special thanks to: Thomas and Monika Nonnenmacher, Alessandra Coronato and Sebastian Schrof.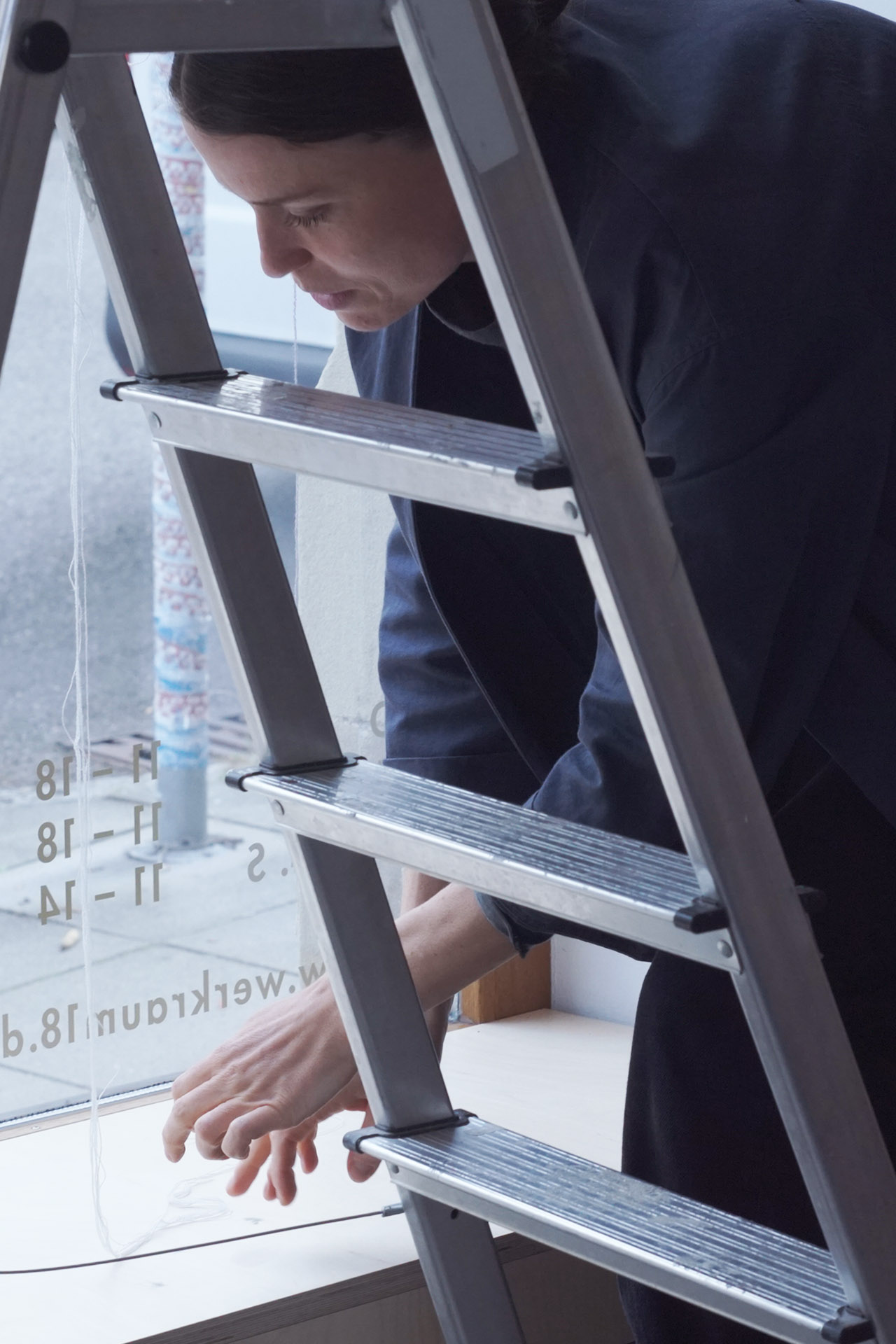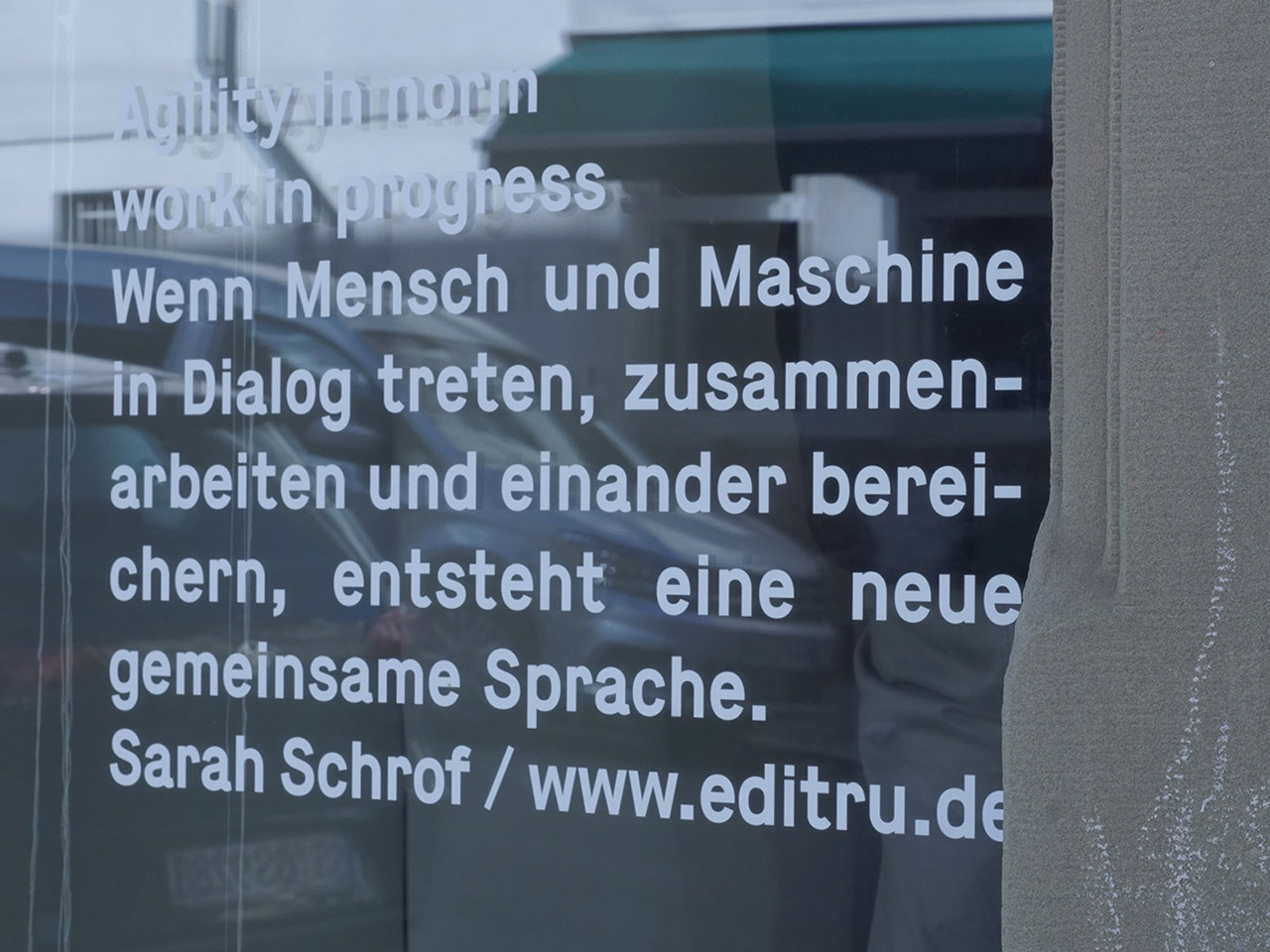 Installation set up / Manual yarn dyeing process integrated into the industrial production process of the Knit-and-Wear machine.