The Liliaceae family and its species Tulipa, is closely related to humankind and its cultural evolution. We experience its centre and expansion through human cultivation in a variety of forms and colours.
The botanical-aesthetic figure of the tulip finds symbolic shape in its brief blossoming period. Ephemere' is an attempt to give form to the transient. The work visualises the zenith of the tulip's growth and its tendencies to dissolve – at the same time, it tries to restrain these tendencies.
The fluid forms of the transparent triptych carry the seemingly floating petal-membrane, which lingers on the repertoire of forms. Reflections of light immanently oscillate on the smooth surface and depict the presence of the ephemeral. The pliant petal-veil already bears the traces of its end.
In the dialogue between the fragility of the blossom and the stability of the seam, both the past and the passing – as well as the attempt to hold on to it – are called into question. Firmly rooted in the earth, the work balances growth and creation in the rhythm of becoming and vanishing.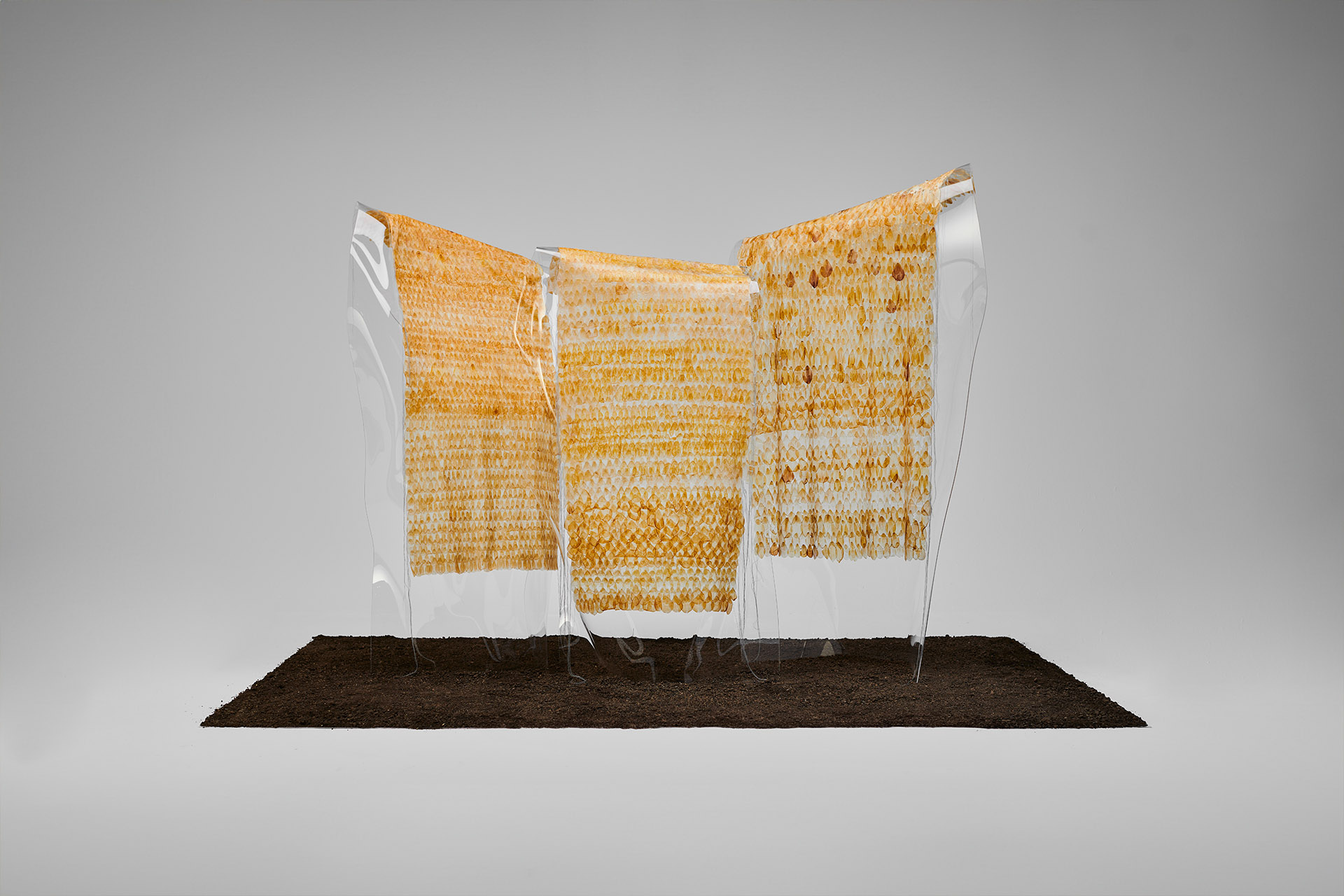 EPHEMERE, 2023 tulip petals, glycerine, polymethyl methacrylate, topsoil 1450 x 650mm, 1500 x 600mm, 1500 x 850mm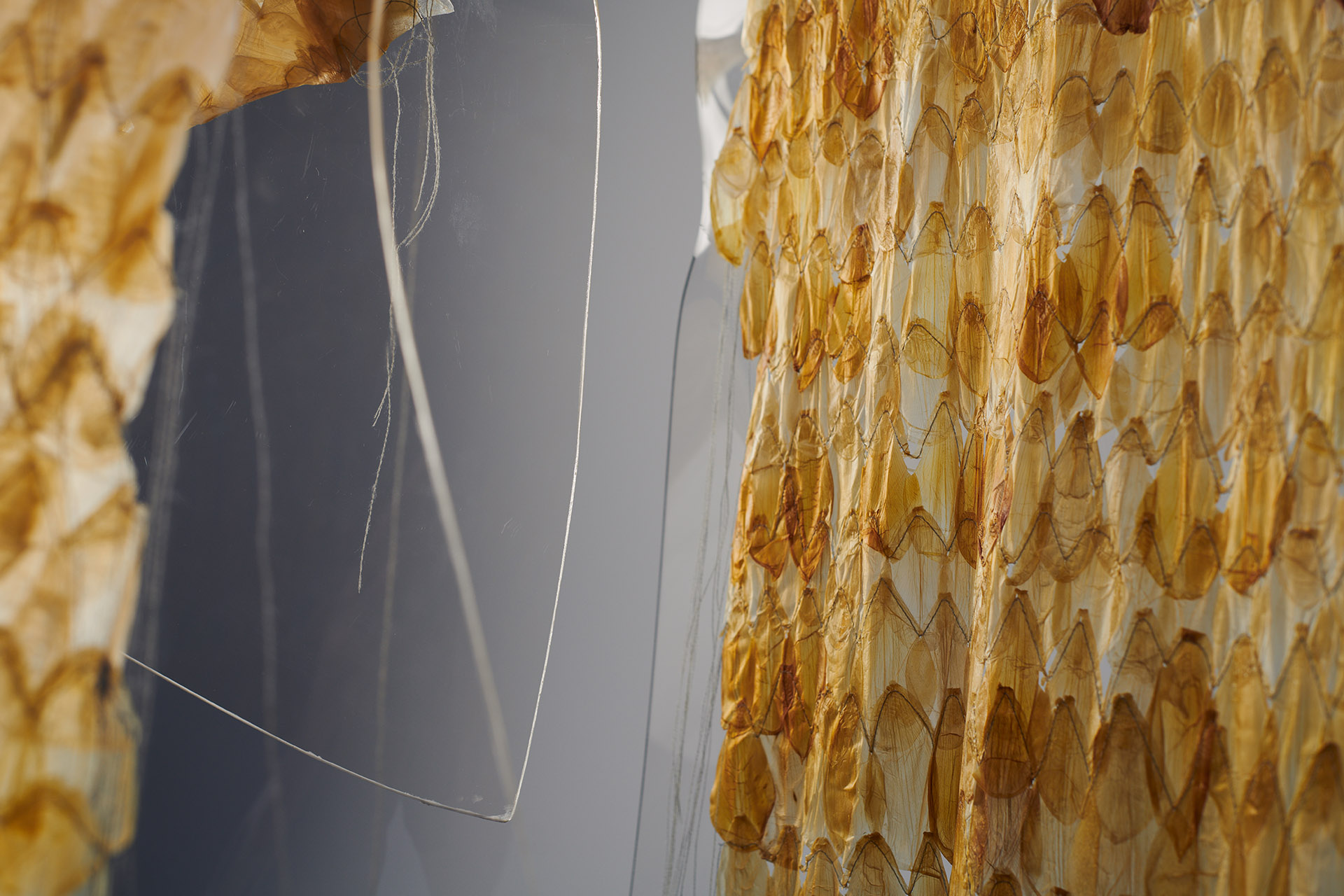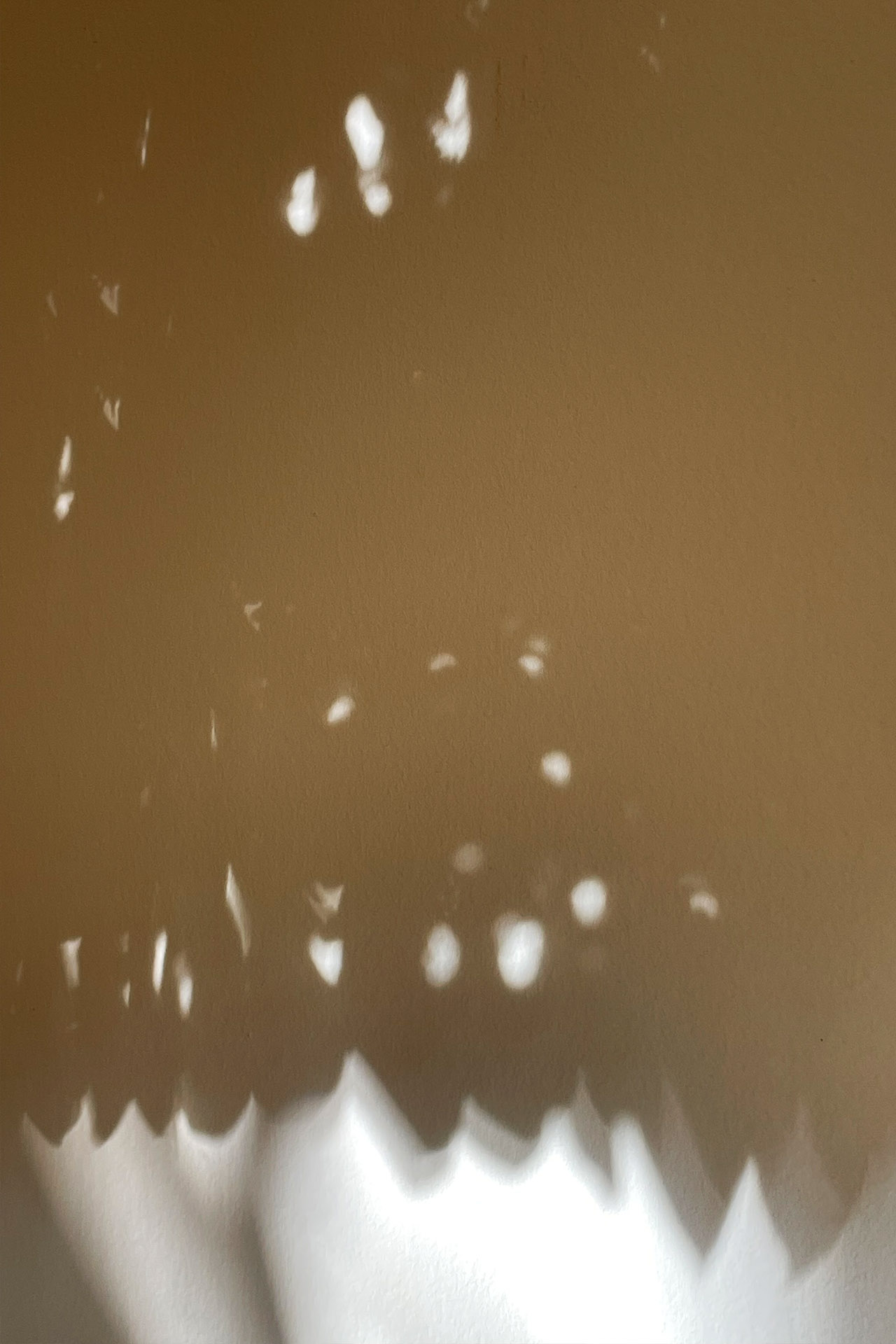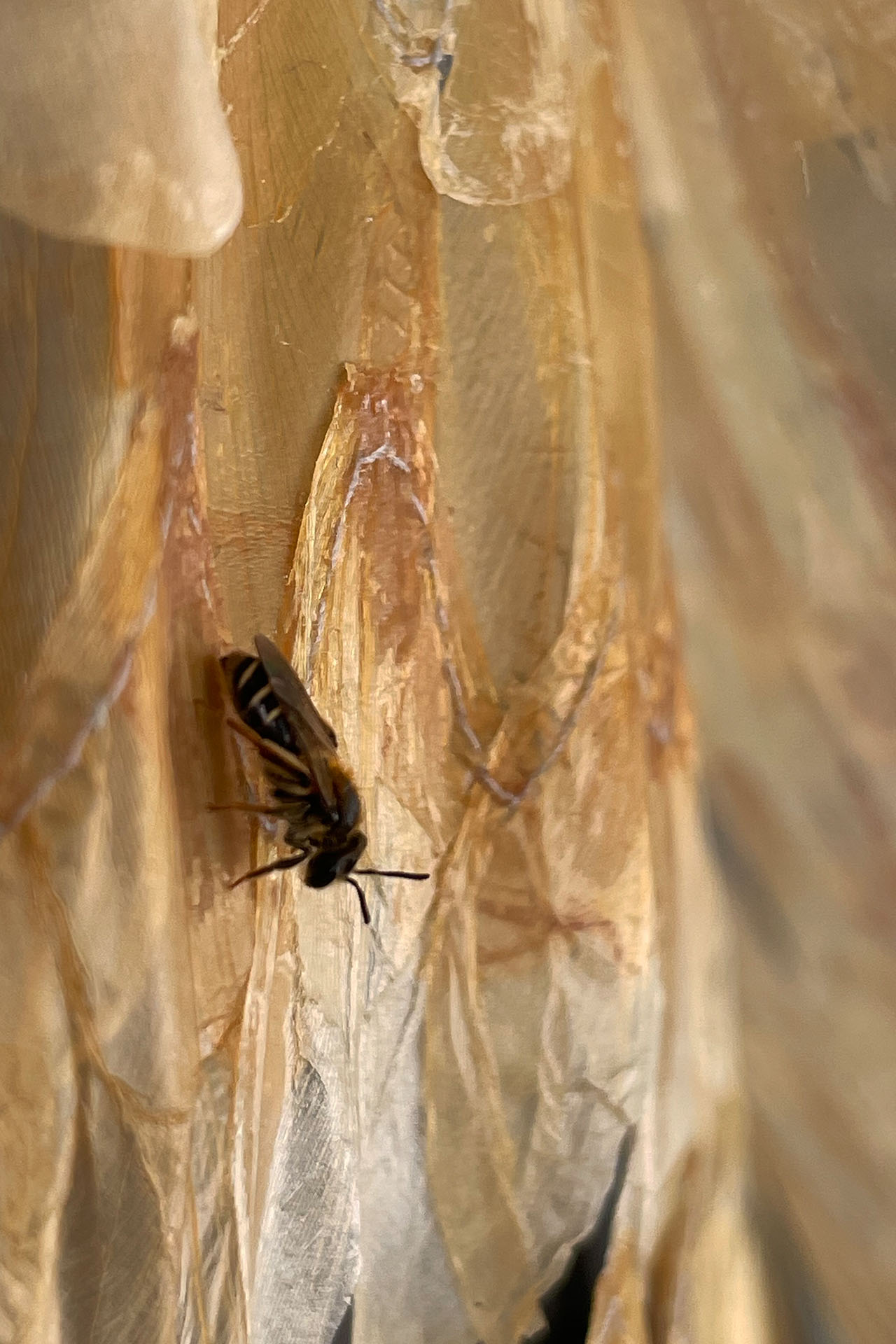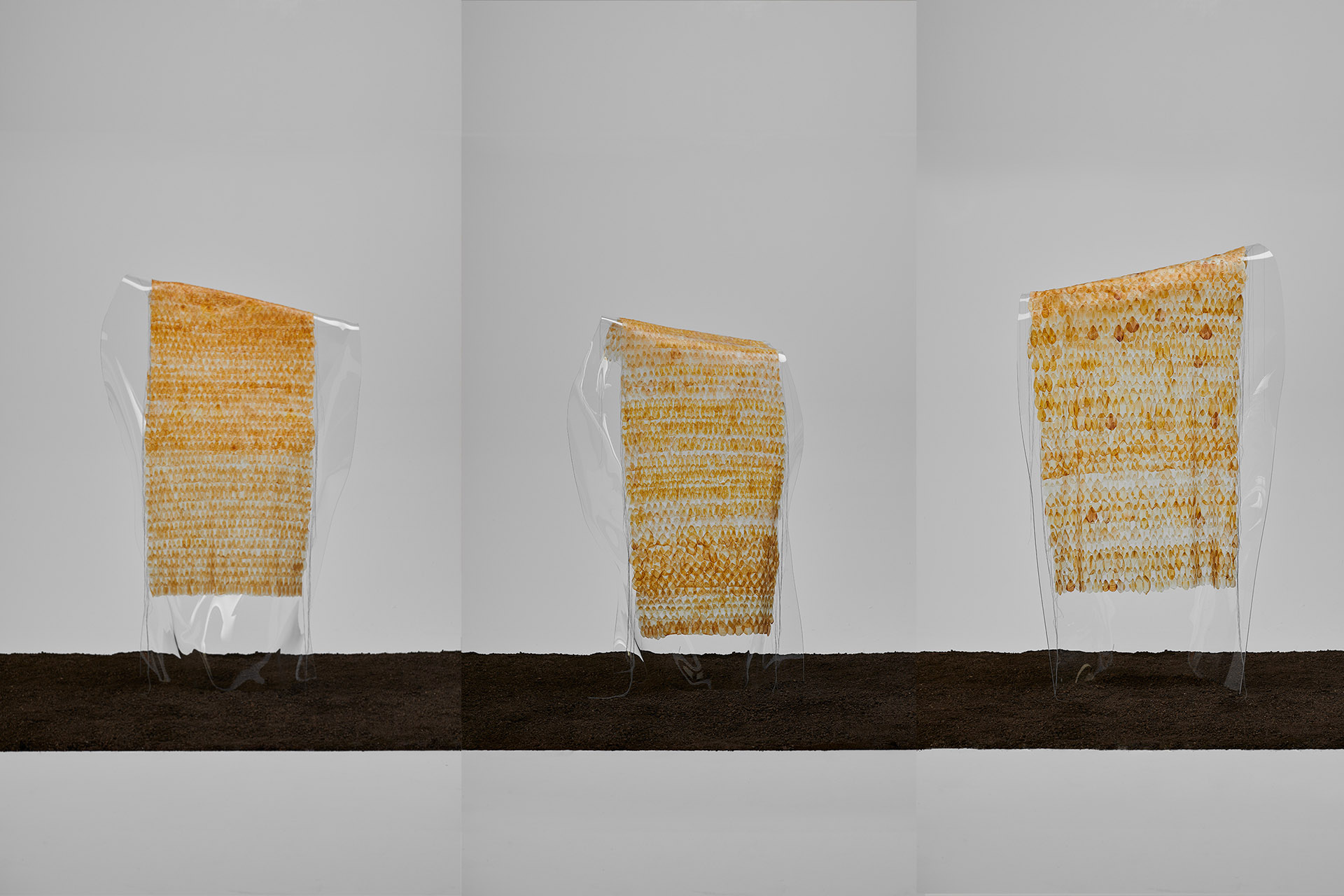 EPHEMERE, 2023 tulip petals, glycerine, polymethyl methacrylate, topsoil 1450 x 650mm, 1500 x 600mm, 1500 x 850mm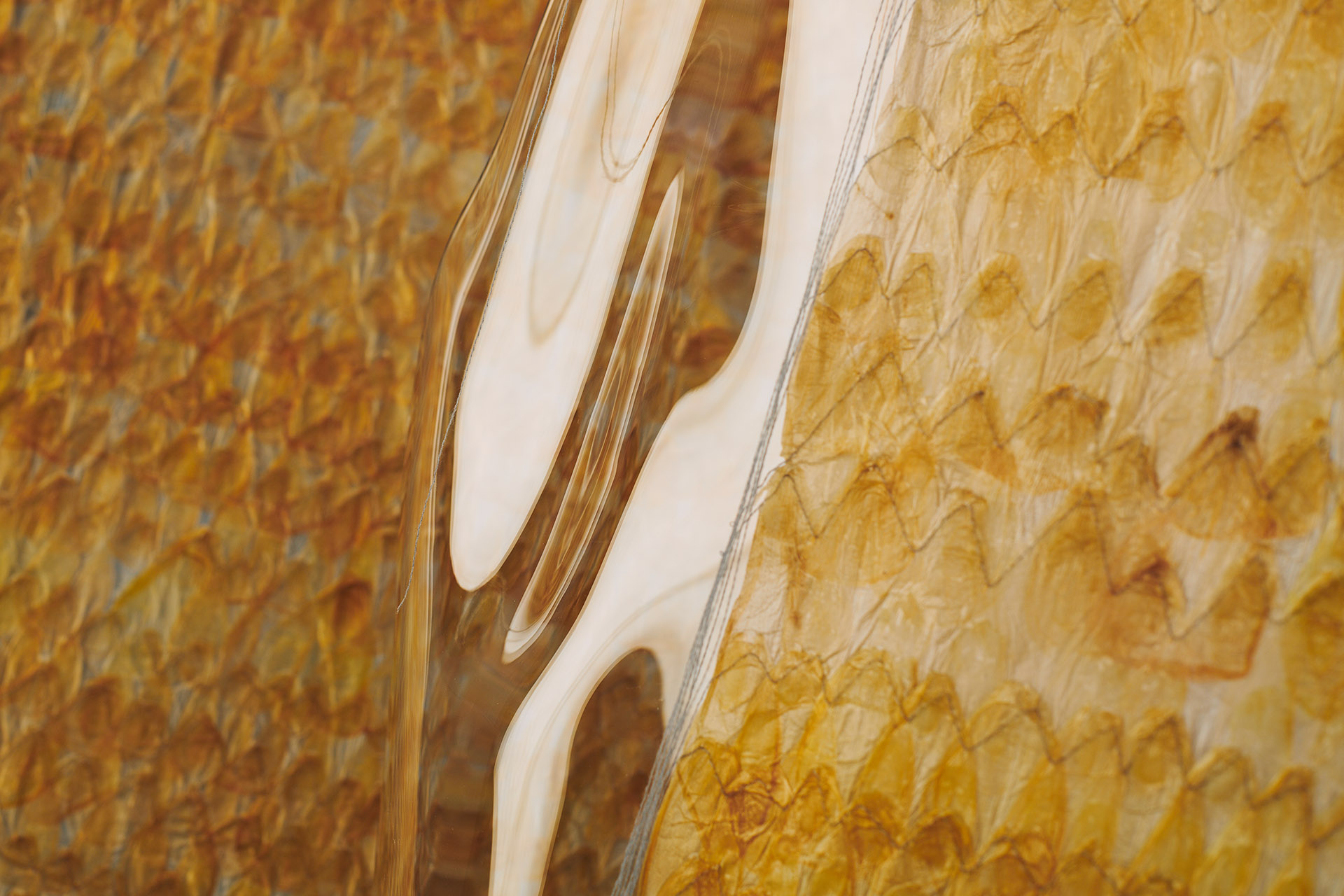 EPHEMERE, 2023 detailed view of tulip petals and reflections on polymethyl methacrylate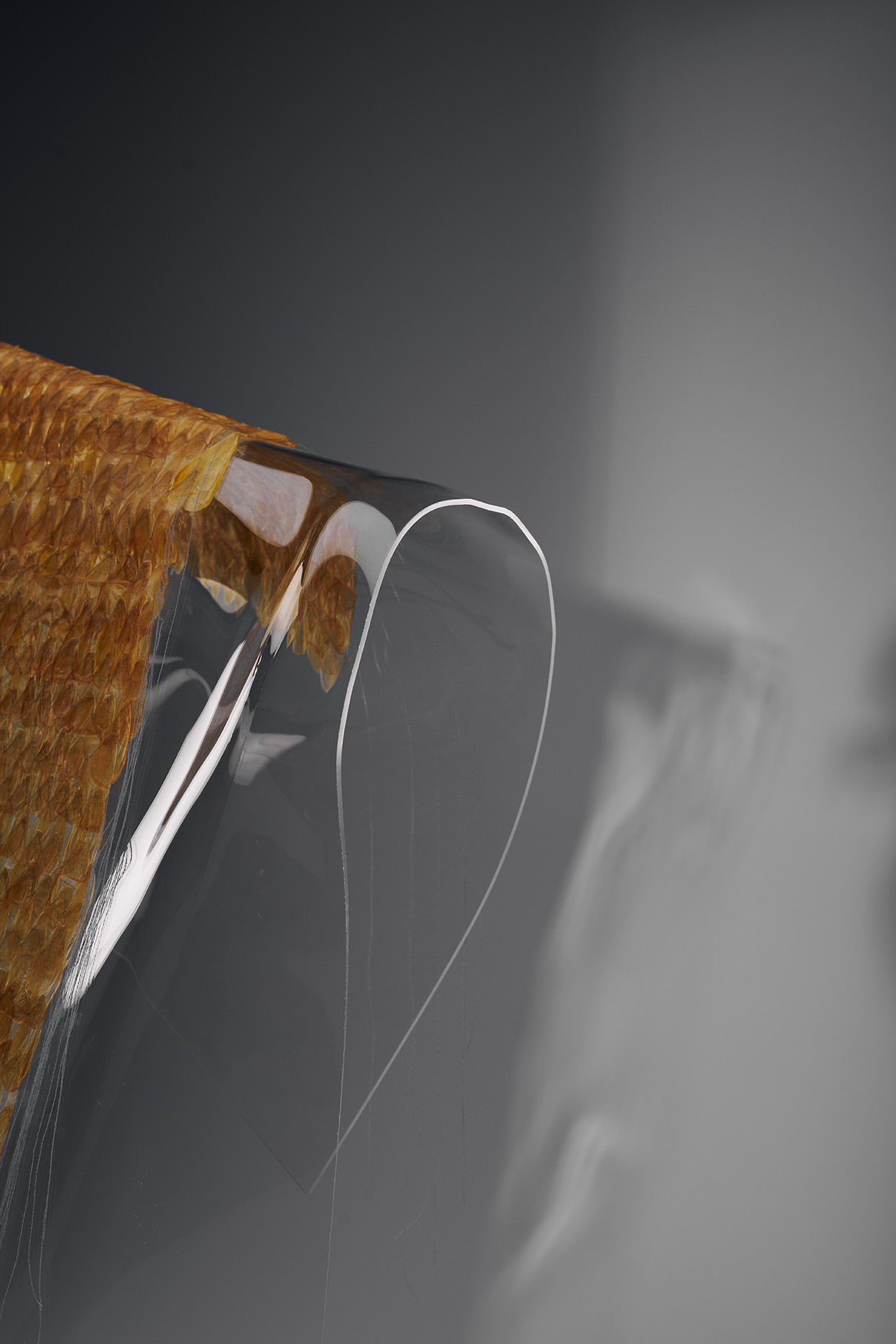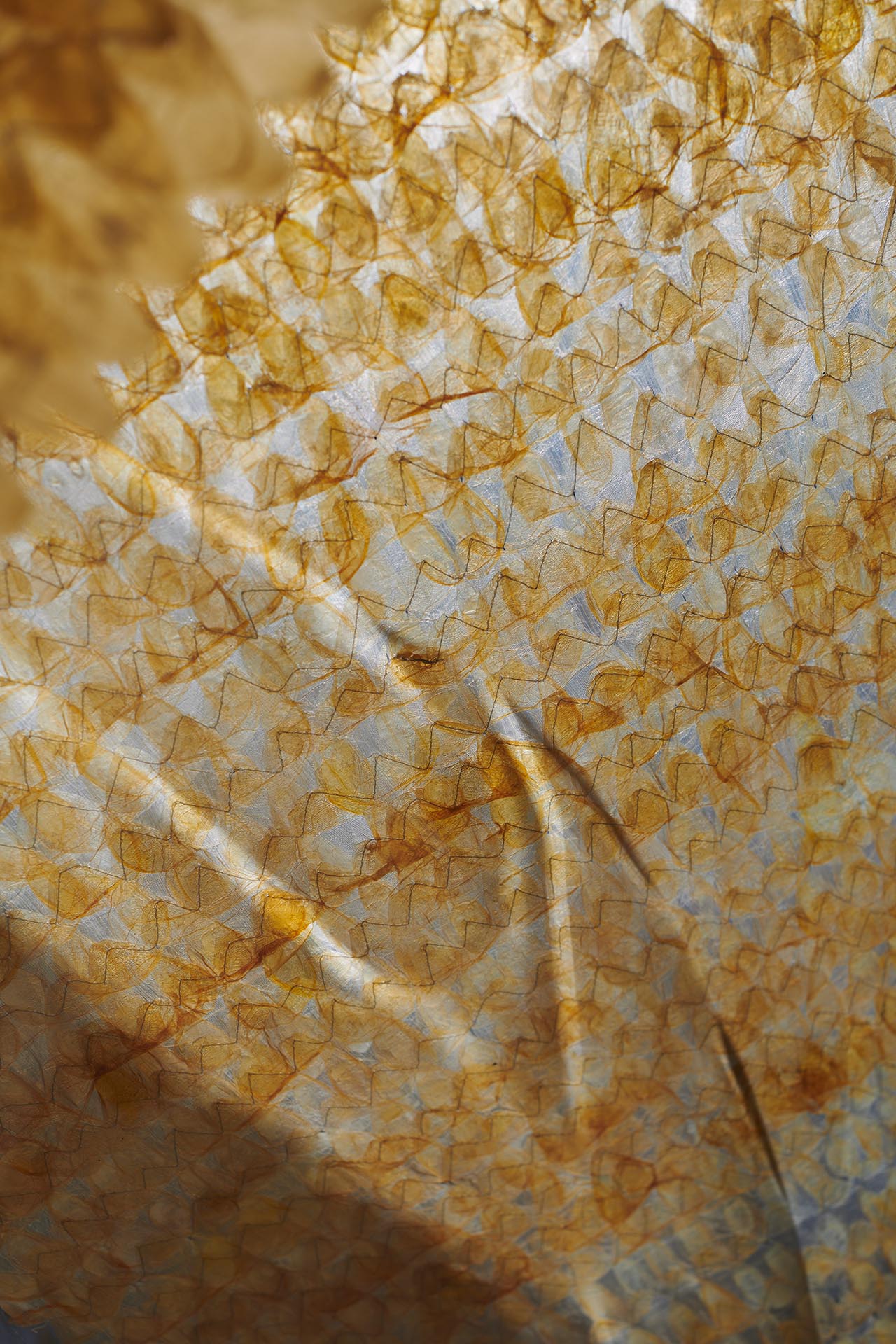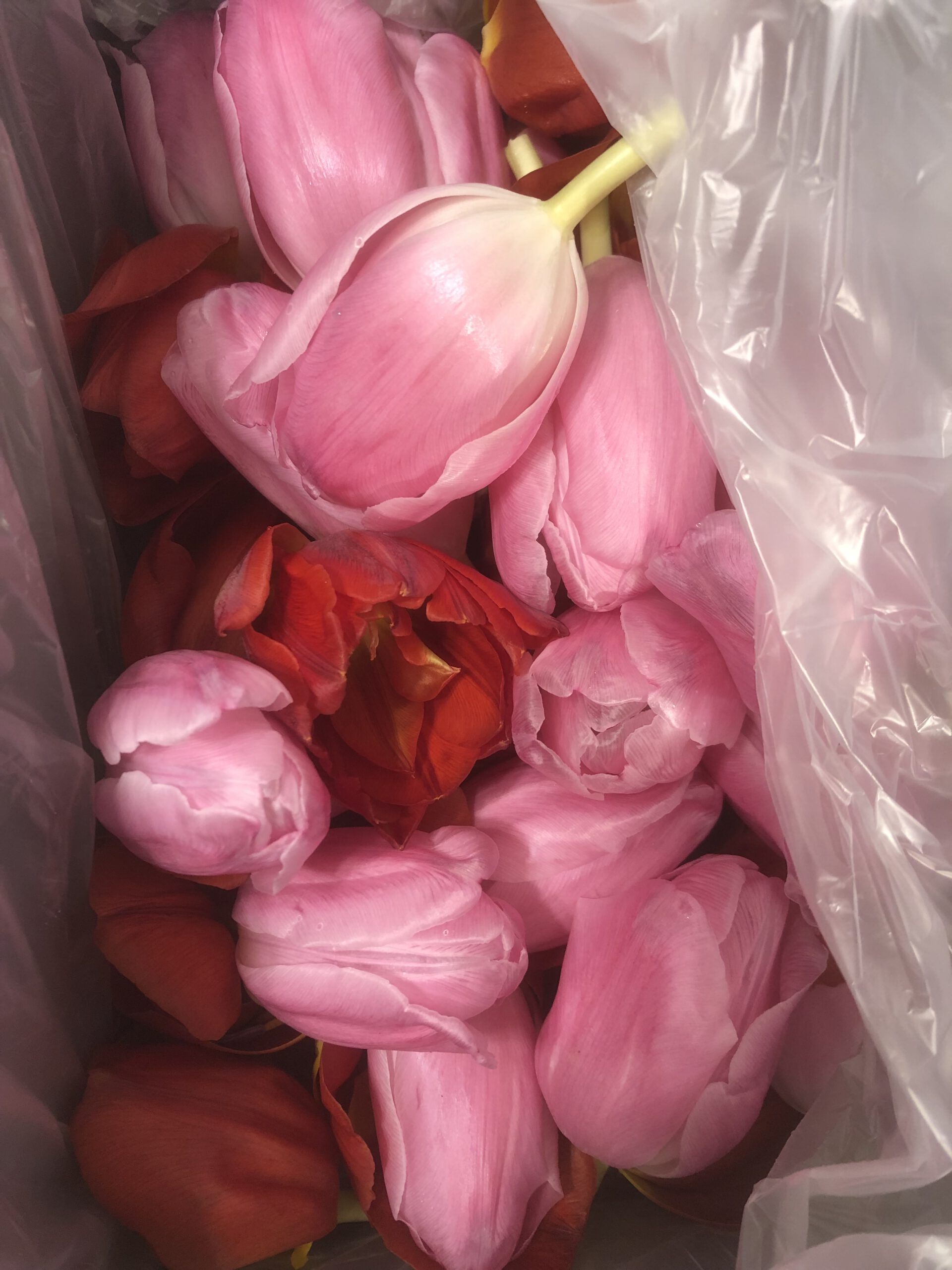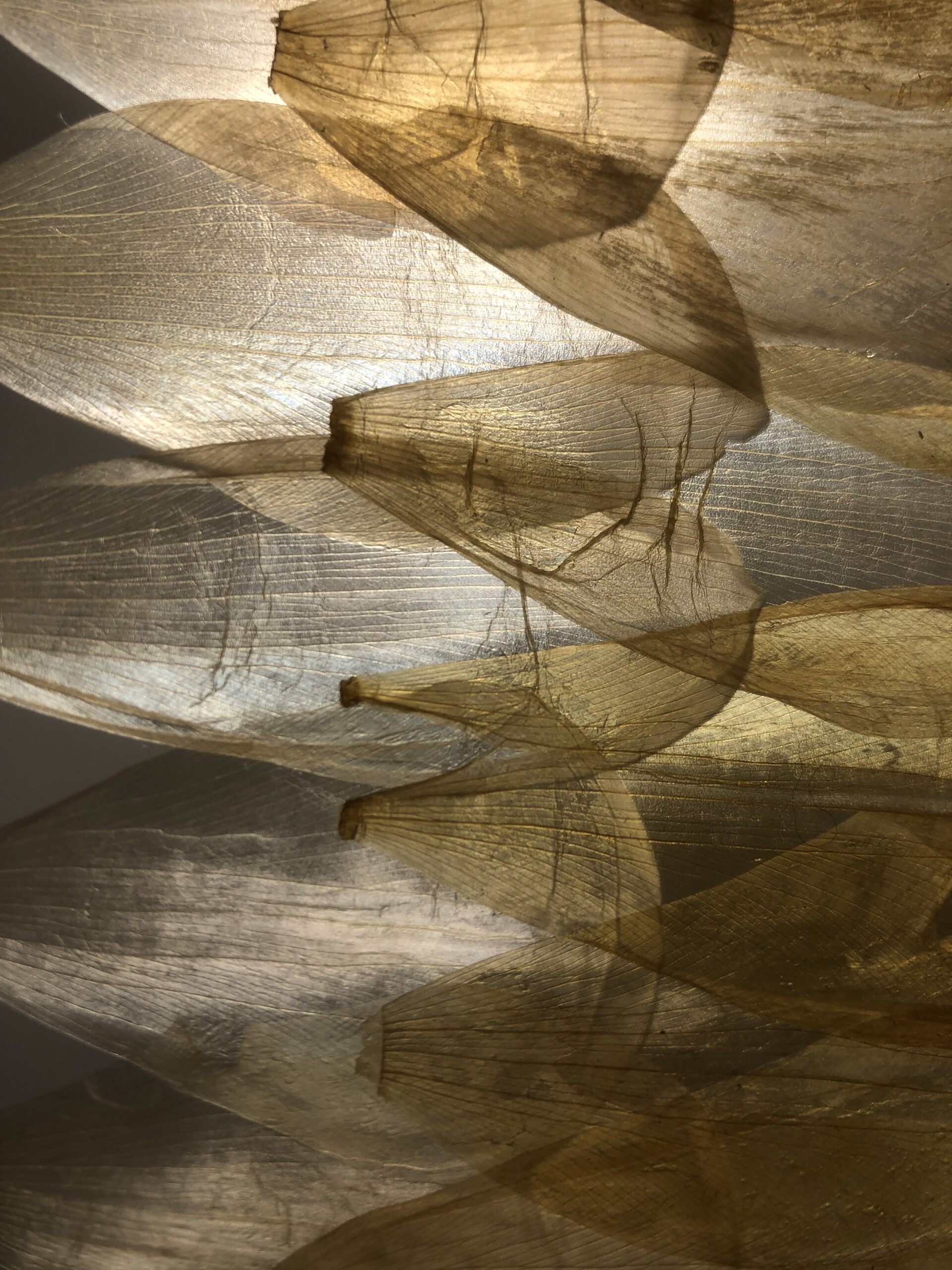 EPHEMERE, 2023 Tulip petals