During my lectureship for theory of colours, I was teaching the course 'Colour Theory I + II' to students of the State Academy of Fine Arts Stuttgart. At this course I introduced them to the effects, applications, techniques, experiences and moods of colours and chromaticity. 
It enhanced the ability to acquire a theoretical knowledge and form a holistic understanding about colours. Practical exercises, which sensitised the use of colour and its perception, encouraged the development of a multi-faceted colour language. In the collective discussion, participants' works and what they have learnt were examined, reflected and consolidated.
In the installation "RGB", light colours find a physical carrier that interacts with the spectrum of light through its materiality and texture and enters into a lively dialogue.
Thanks to the participants: Mary-Lou Herkommer, Charlotte Wahl, Emily Heinzen, Seohee Kim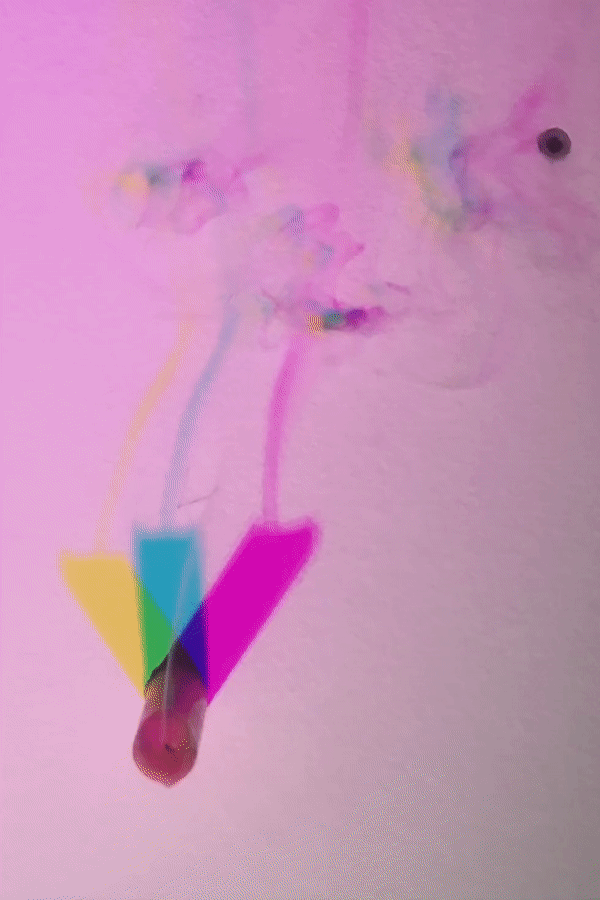 RGB Candle, candle, RGB spotlight, white wall