kalos "beautiful", eidos "form, shape", skopein "to look, to see, to contemplate".
VITRINE 3, 2021
Dance performance with the dancers of the Stuttgart Ballet Louis Stiens and Shaked Heller and textile works by Sarah Schrof. As part of the art and culture programme "VITRINE – KUNST TROTZ ABSTAND", the documentation of the performance can be seen in the video gallery of werkraum18.
Supported by Ministerium für Wissenschaft, Forschung und Kunst Baden-Württemberg.
Video of the performance "Colorscope", 2021 at werkraum 18. Filmed by Moritz Hahn / Fotos by Dominique Brewing.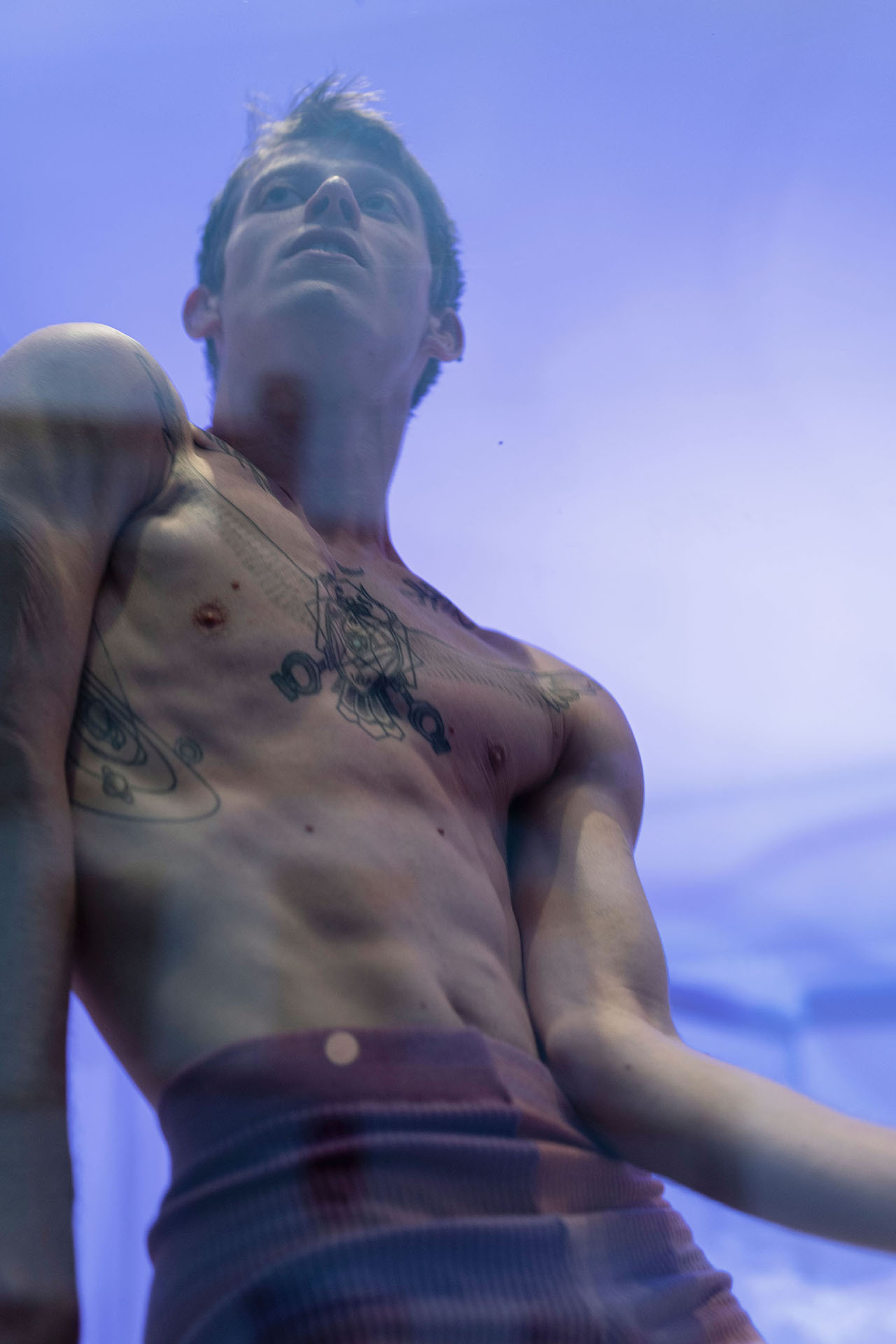 Stage design with hovering textile cloud.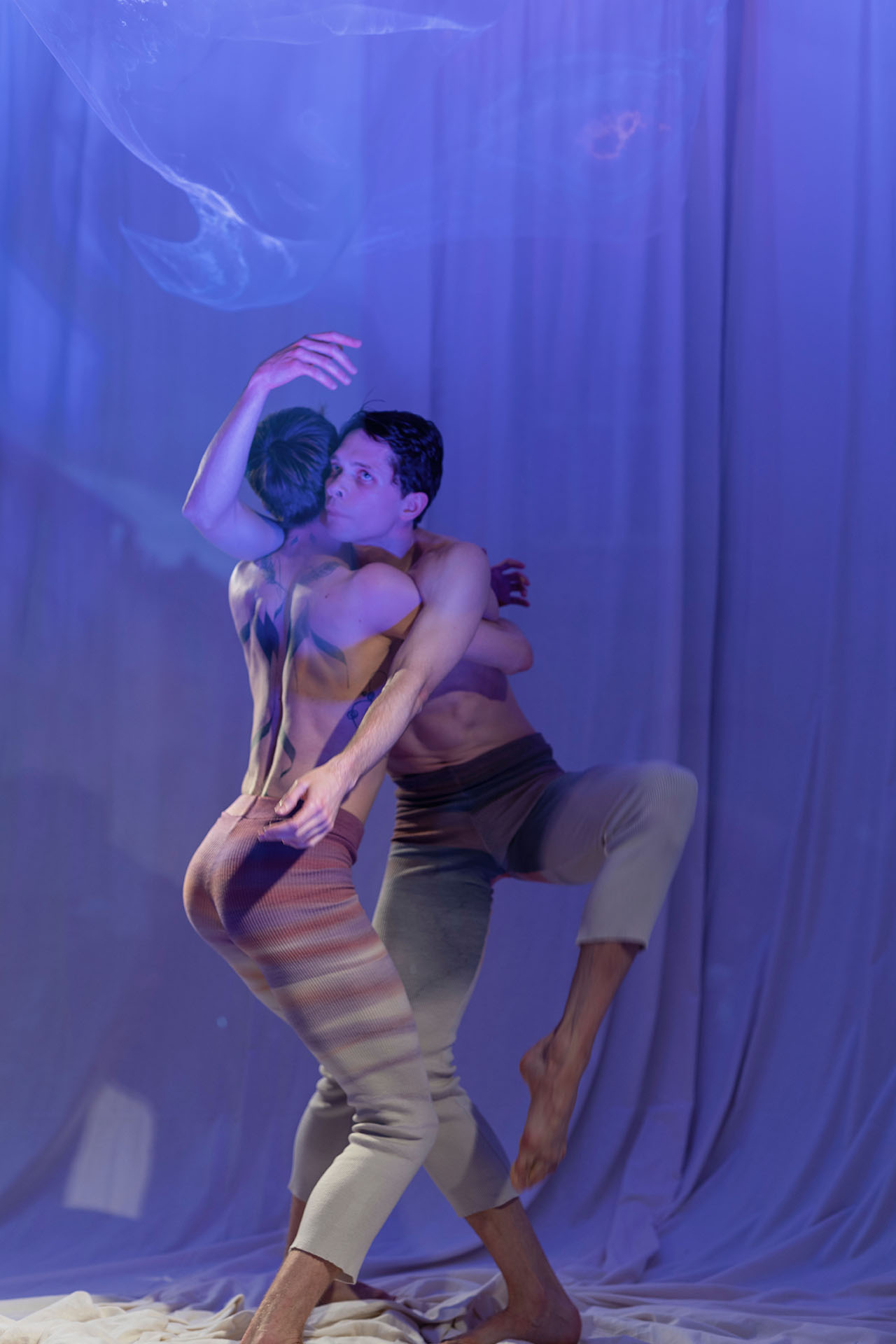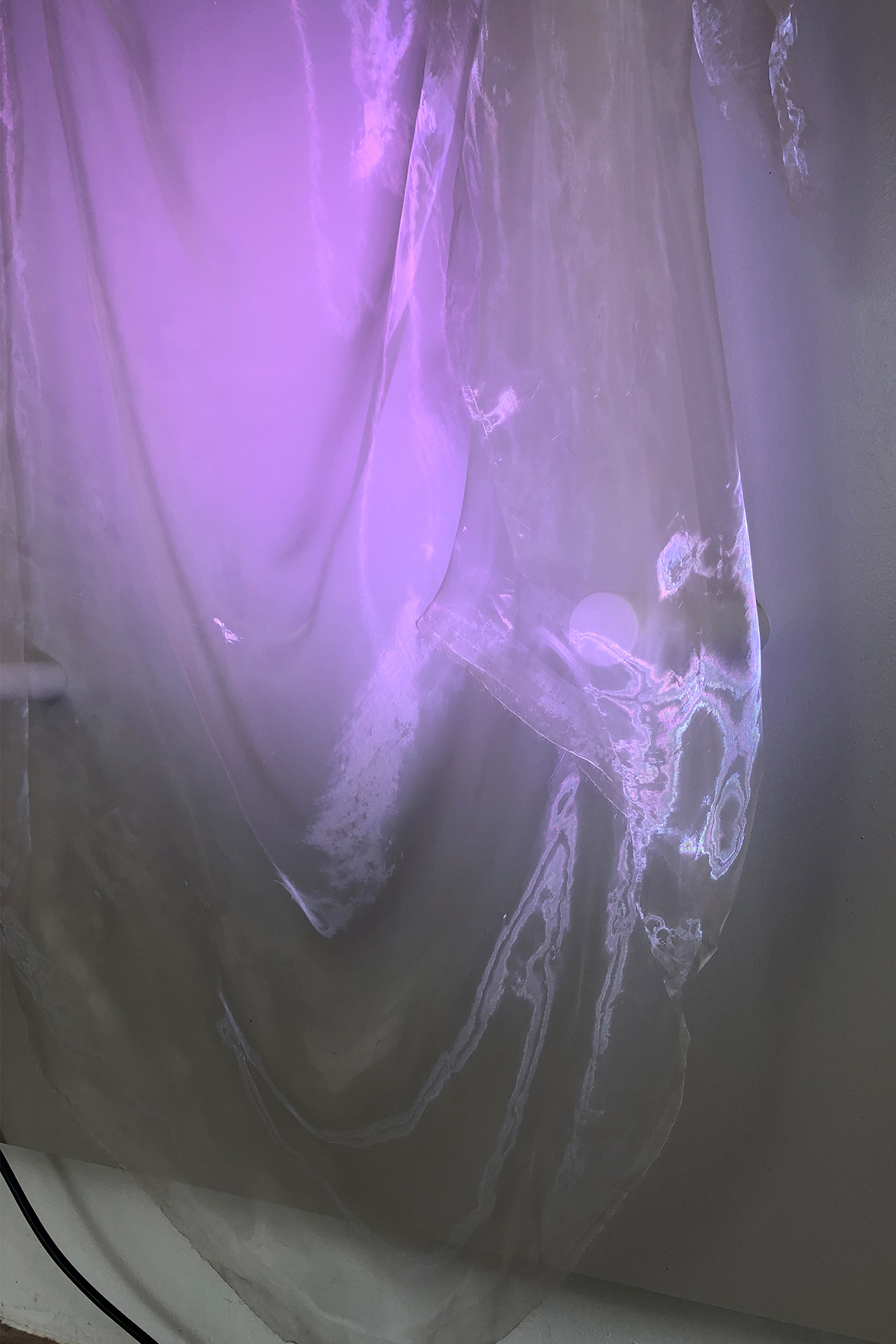 Shaked Heller and Louis Stiens from Stuttgart Ballett.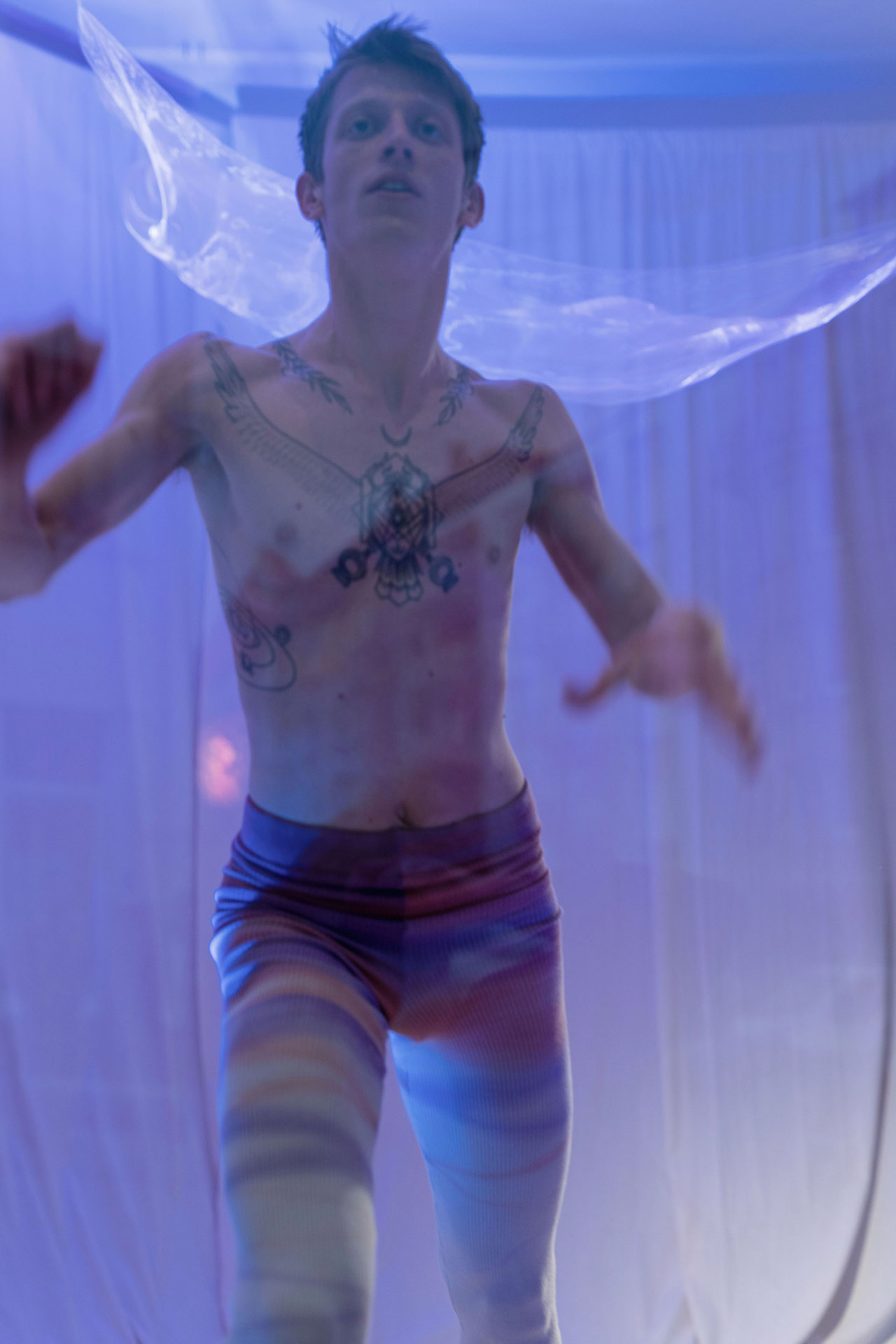 Ambience during the dance.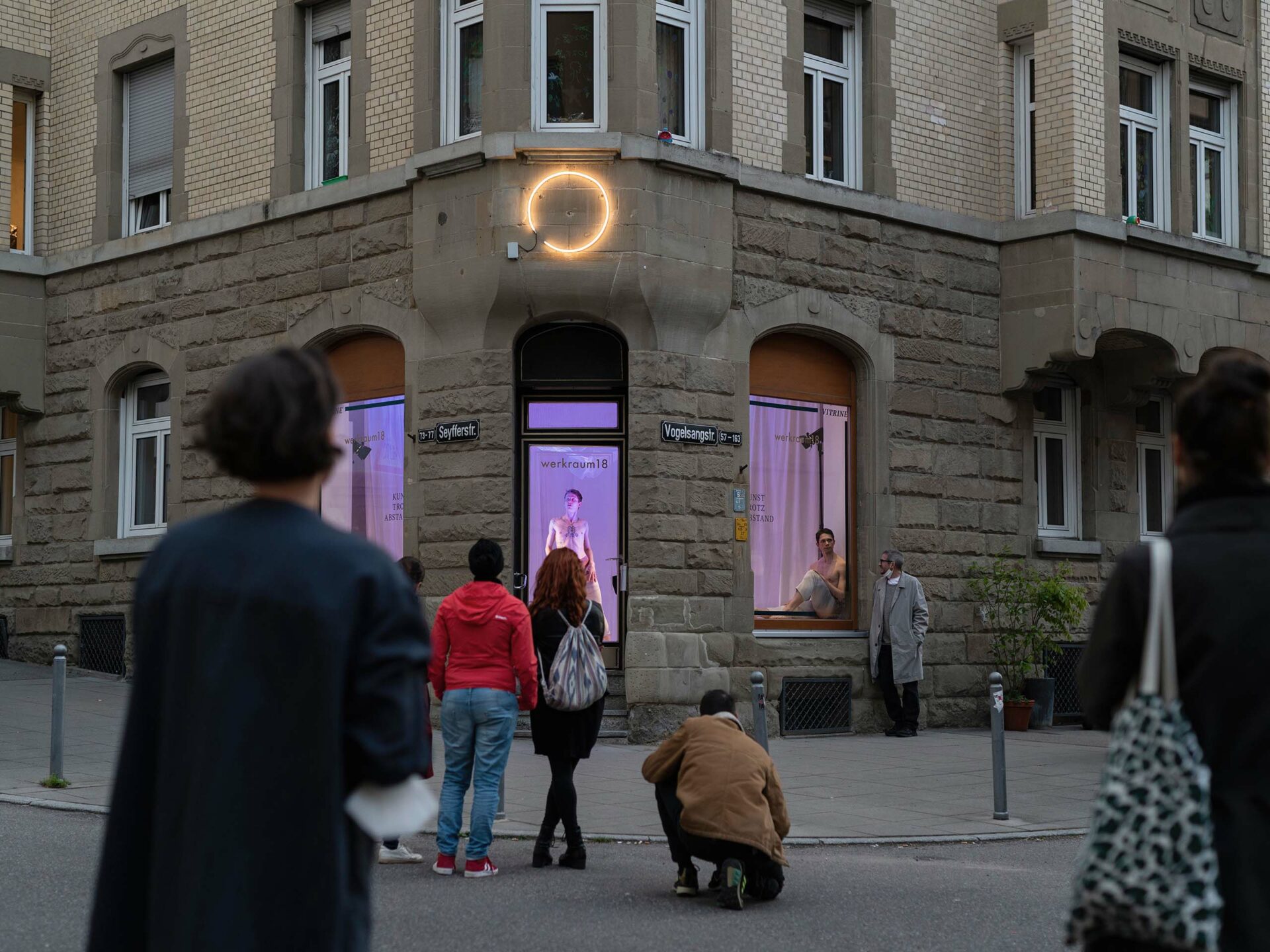 Audience perspective on the street.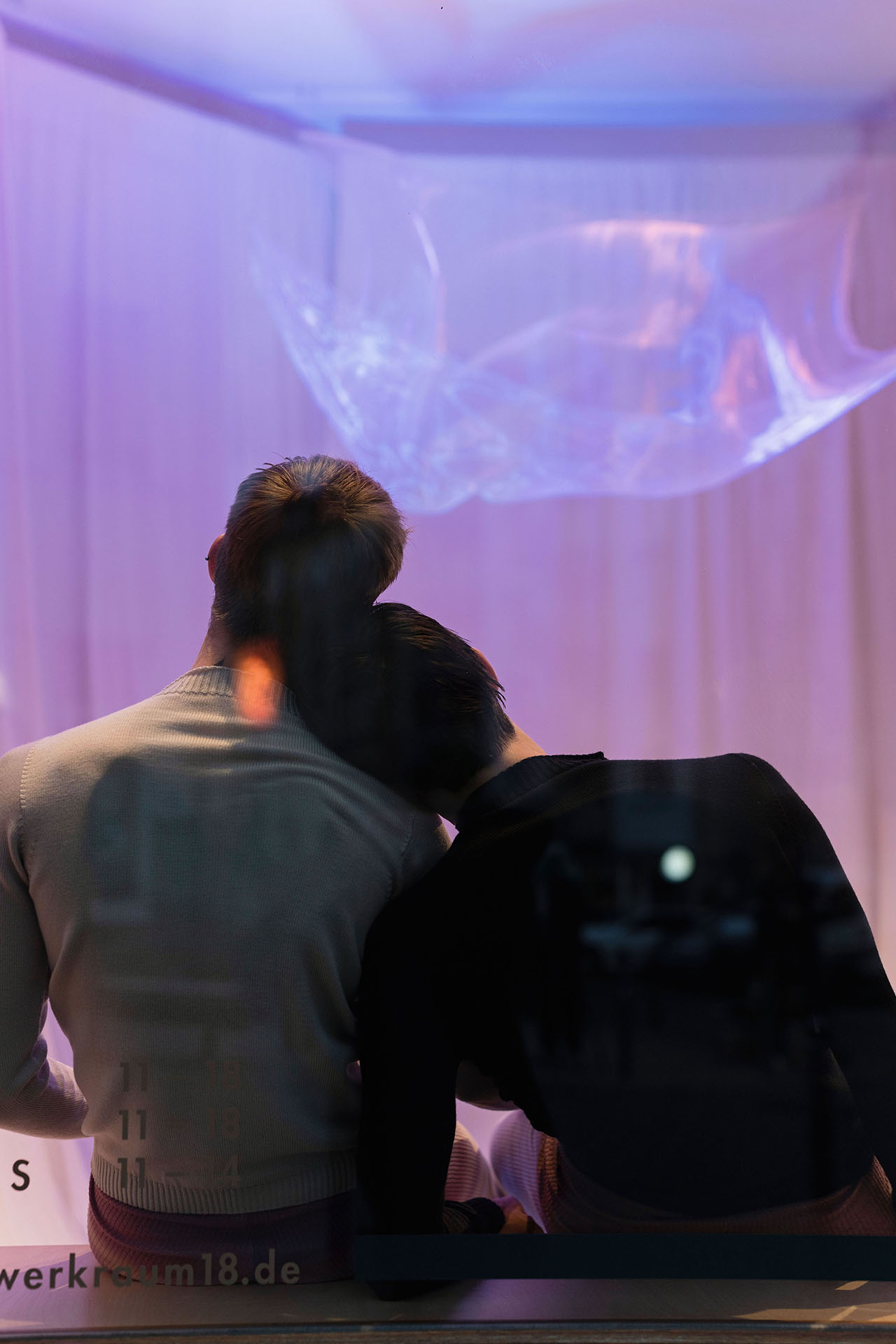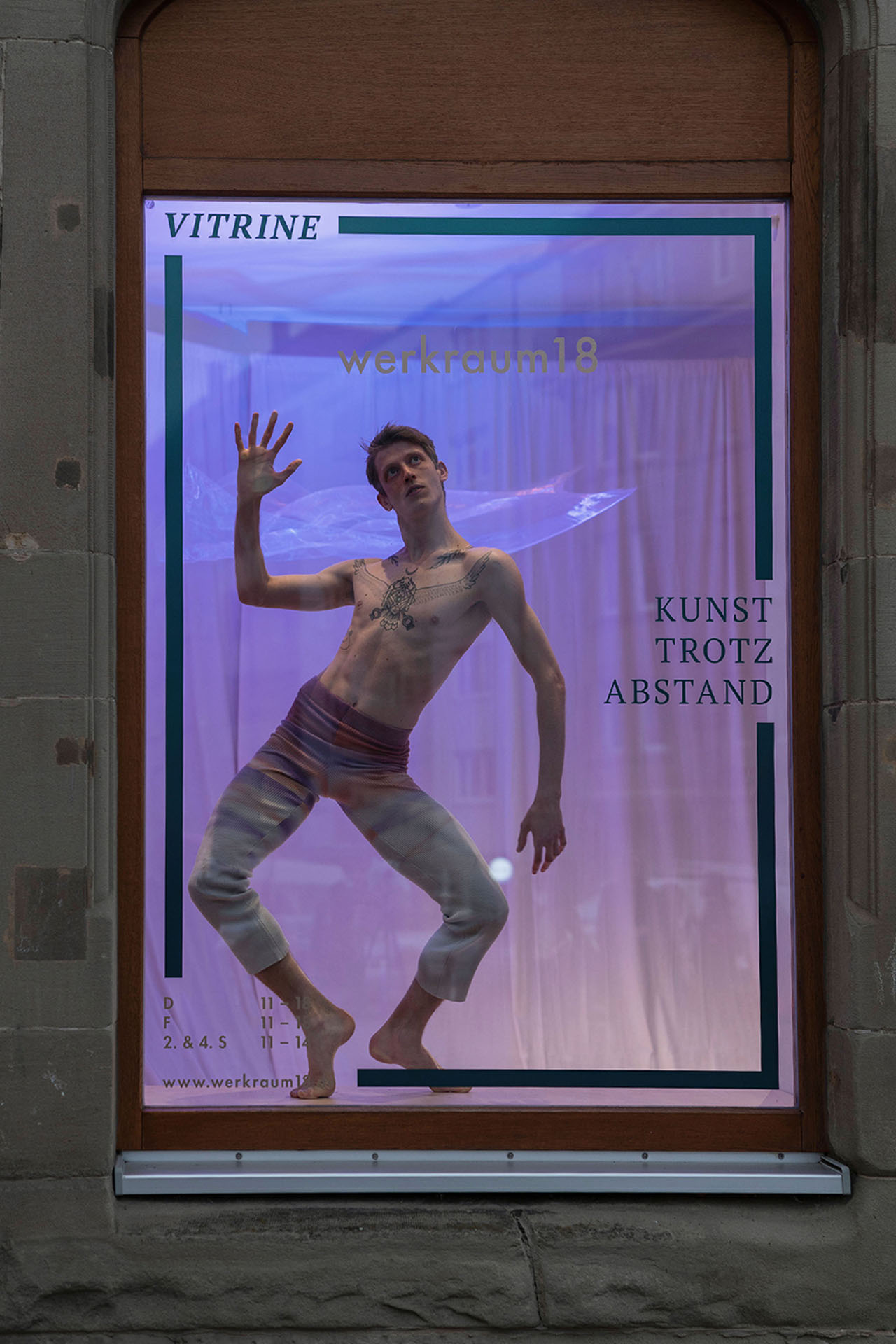 Impressions from the performance.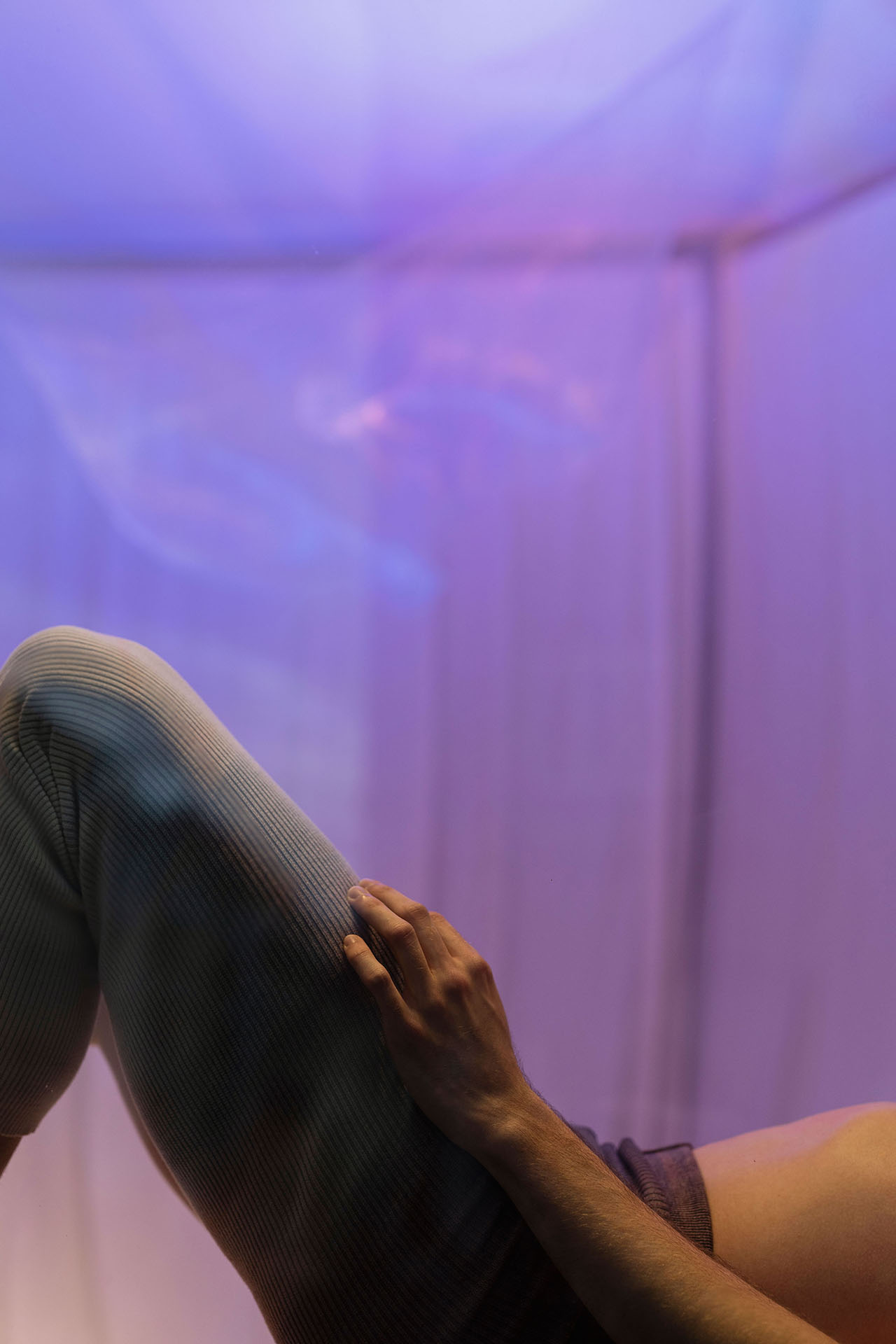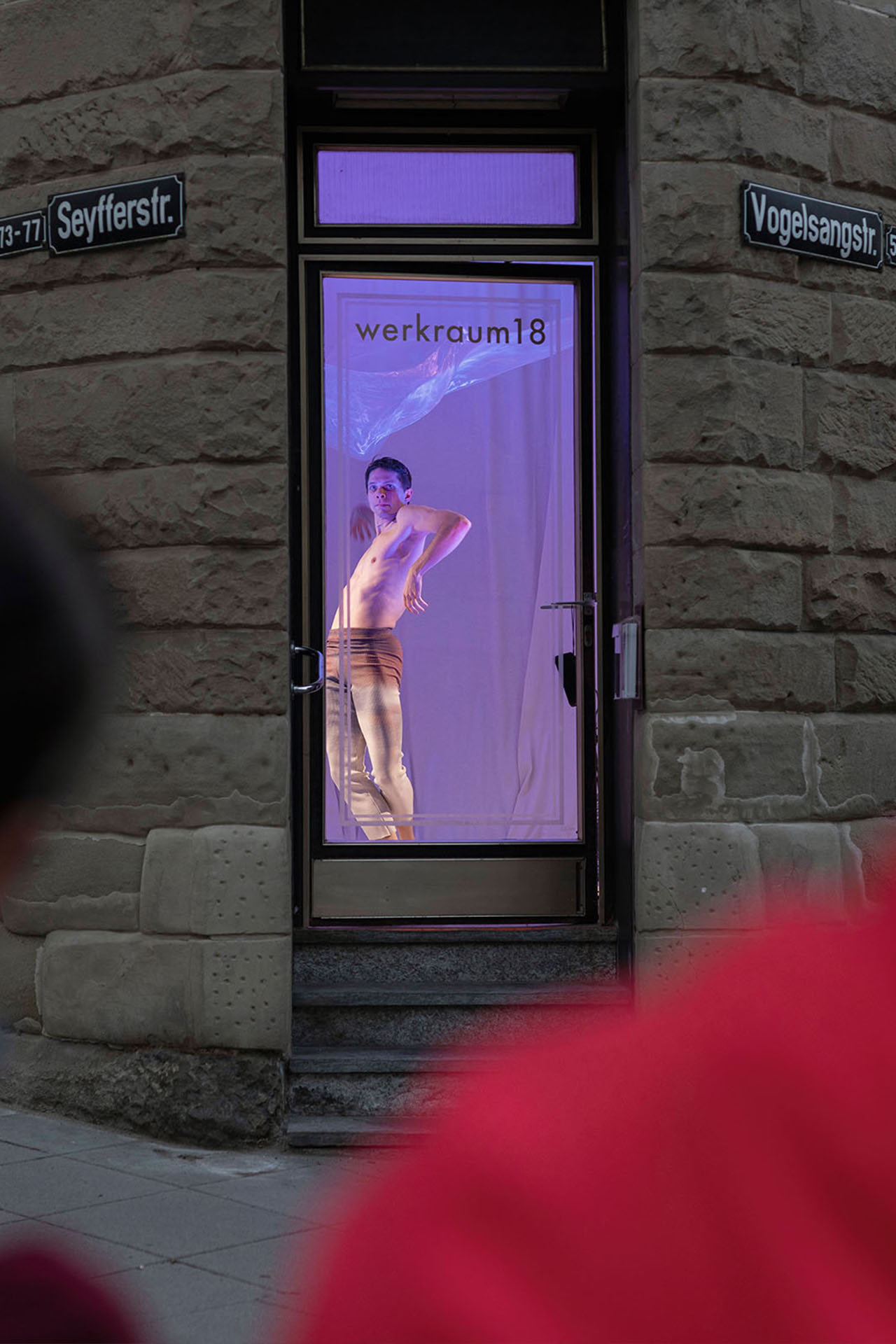 Ballet dancer Louis Stiens.